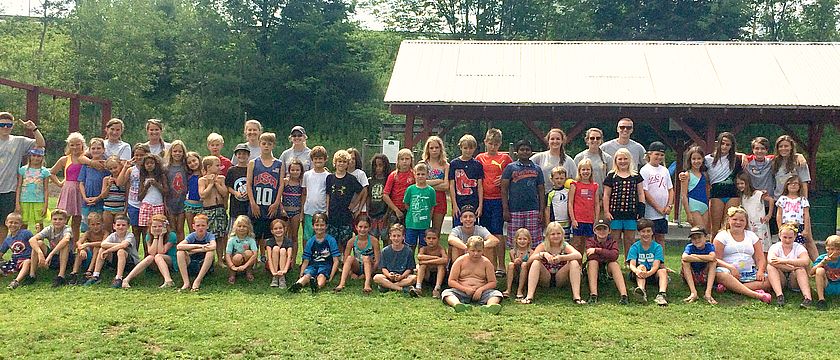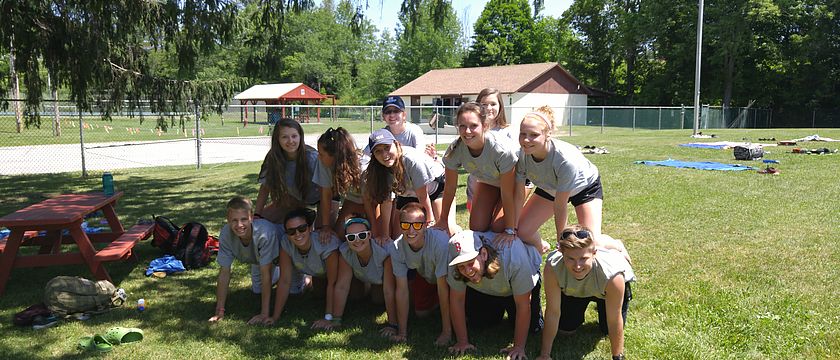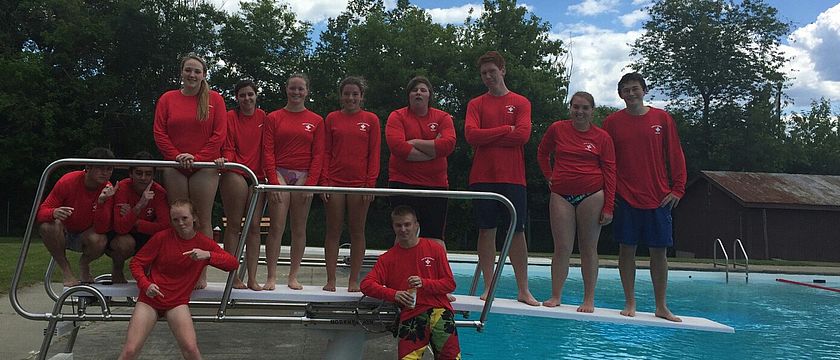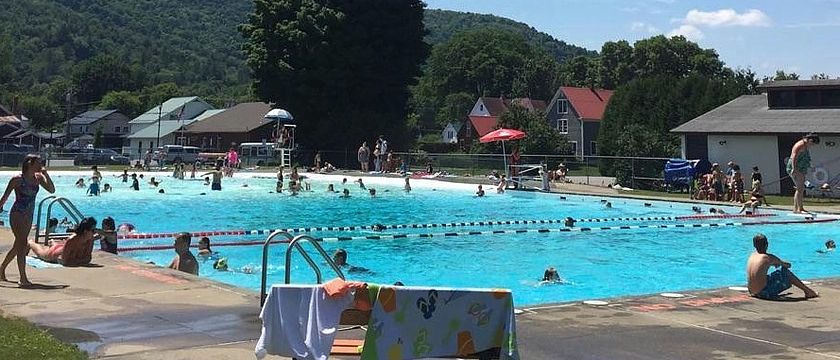 ---
New Programs & Events for Kid & Adults!
---
Vacation Camps!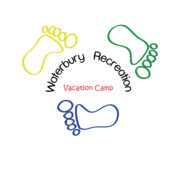 Grades: K - 6
Fee: Waterbury Resident $150.00 per Child per week
Non- Resident $175.00 per Child per week
Location: Recreation Building, Anderson Field

Space is limited to 30 per camp Click here for more Information
Vacation Camp#2 Feb 27- Mar 3, 2017 ~Click here for enrollment form
Completed registration form and fee are due on or before Friday February 24th 4:30 pm at the Municipal Offices **Register soon we are filling up fast!
Vacation Camp#3 Apr 17- Apr 21, 2017 ~Click here for enrollment form
Completed registration form and fee are due on or before Wednesday March 22nd 4:30 pm at the Municipal Offices
---
Young Rembrandts After School Program
Grades: K-6
Fee: Waterbury Resident $70 per child
Non-Resident $75 per child
Location: Waterbury Public Library SAL Room
Space is limited to 16
Young Rembrandts is an art program with a difference. Their exclusive program dispels the myth that art is a talent a child has or doesn't have. They view art not merely as a talent, but as a skill that can and should be learned by all children. We will be offer this program as a 6 week after school program starting Wednesday March 8th and ending Wednesday April 12th. The program runs from 3:00pm to 4:15pm.

We can accommodate a minimum of 6 kids and a max of 16 kids. Make sure you clear the refrigerator before signing up for this class as you will be adding work every week.
---
Willow and Wool Mini Camp
5 Week Mini Camp: one day a week for 5 consecutive weeks
Dates: Mondays - April 24, May 1, 8, 15, 22
Time: 3-6pm
Location: Waterbury Public Library
Age: 11-16
Minimum/Maximum Students: 2/8
Cost: $135.00/person

August MiniCamp: one week, M-F
Dates: August 7-11
Time: 9am-noon
Location: Waterbury Public Library
Age: 11-16
Minimum/Maximum Students: 2/8
Cost: $135.00/person
Click here for registration form

Minicamp Description: Join artist/designer Susie J. Gray for a fun time creating fiber crafts projects out of willow and wool. We will use the traditional crafts skills of basket weaving, wool felting, weaving, and net making as we create various functional and decorative items to take home. Sample projects could include: willow soap dish; small sculptural insect lanterns; butterfly or fishing net; hackey sack or small satchel; willow whistles, buttons and beads; felted flowers and mushrooms; willow animal ornaments, felted juggling balls, personalized pendants and more!

Susie J. Gray-BIO: Susie J. Gray could never decide what she wanted to be when she grew up. Consequently, (although she isn't at all sure she is grown up) she wears multiple hats. Thank heavens she adores hats! Designer. Artist. Craftsperson. Educator. She loves life and all of creation.

When she is not substitute teaching in area schools or working at an after school program, you might find her, designing edible landscapes, doing graphic design and illustration, painting or drawing patterns from nature.
As a craftsperson, Susie delights in the 'old-fashioned' traditional crafts of felting wool, rug hooking and basket making. She is most contented when she is working with willow; whether she is harvesting it in the great outdoors or weaving it into functional or sculptural forms, large and small. She is always eager to learn new things herself and share the knowledge, skills and abilities she has acquired.
---
Explore Memoir, Deepen Your Story
Ages: 18 and older
Fee: Waterbury Resident $60.00 per person
Non-Resident $65.00 per person
Location: Waterbury Library, SAL room
Instructor: Maggie Thompson, MFA
Tuesdays 10:30 am -12:30 am April 25 - May 30
Space is limited to 12
A six-week workshop for writers curious about memoir. Everyone has a story. But where to begin? What to include? What to leave out? What is memoir, anyway? Through use of writing prompts we will find side-door ways to enter your life experiences. Introduction of craft elements such as character development, setting, plot, imagery and dialogue, will help shape your stories and grow your skills as a writer. We will refer to Writing the Memoir: From Truth to Art, by Judith Barrington, and other resources.

Click here for enrollment form
---
Winter Swim Lesson sign up
The Waterbury Recreation Department is excited to offer Winter Swim lessons. In partnership with First In Fitness in Berlin we are able to offer swim lessons for levels 1 thru 4!! This is 10 Saturdays of swim lessons starting Jan. 14, the ten weeks is broken into 2 sessions to work around school vacations. We are very lucky to have our own Heather and Nichole Cutler as the Instructors.
Dates: Saturdays, Jan. 14 to Feb. 11 then Mar. 11 to Apr. 8
Cost: Resident $65/ Nonresident $70
Time: 10:05 to 10:35am Level 3/4
Time: 10:40 to 11:10am Level 1/2
Space is limited 4 minimum, 10 max for each group.
Registration Deadline is Jan. 6, 2017
Improve your skills before the hot weather.
Click here for form
---
Red Cross WSI
Ages: 16 to Adult
Fee: Waterbury Resident $350 pr person
Non Resident $400 pr person
Location: First in Fitness in Berlin, 652 Granger Road
Do you want a summer job that is more play then work but can become a year round job. One you can do for the rest of your life, part time/ full time or anything in between. Then you are going to want to sign up for your WSI, This is the official program to become a Certified Red Cross Swim Lesson Instructor. The Red Cross program is one of the most recognized swim lesson program in North America. Becoming a WSI opens the doors to a very flexible job opportunity that can fit into your schedule if you are a student, full time employee or stay at home parent. The Town of Waterbury will be offering this course through winter at First In Fitness in Berlin, taught by Cara Hancy from Just Ducky Aquatics. The WSI program is a in class and on line program with 24 hours of in class time needed.
Hours: Sunday, Dec 4 9:00 am to 5:00 pm, you will be required to do your prerequisite swim at the beginning of this class.
Monday, Dec 12 6:00 pm to 8:00 pm
Monday, Jan 9 6:00 pm to 8:00 pm
Monday, Jan 23 6:00 pm to 8:00 pm
Monday, Jan 30 6:00 pm to 8:00 pm
Sunday, Feb 19 9:00 am to 5:00 pm
Monday, Feb 20 6:00 pm to 8:00 pm

Online work will be assigned the first day of class and will be divided up throughout the course to not over burden anyone. You will be in the pool during all the in class dates.
---
Join us for Co-ed Volleyball!
Co-ed Volleyball will be every Monday from 6:30pm to 8:30pm starting Oct. 3 and running through May at Crossett Brook Middle School Gym. The cost is a onetime fee of $15.00 per person, allowing you to come as often as you would like. You can pay this fee either the first night you come to Volleyball or at the Waterbury Municipal Office at 28 North Main, Monday through Friday between 8:00am and 4:30pm. This program is open to everyone over 18 with any level of Volleyball skills. The purpose of the program is to provide an inexpensive opportunity to get out and be active while meeting new people in your community through the winter. Each week we will divide the teams up to make them as even as possible and just have fun. If you have questions contact Deb Fowler, Recreation Director at 244-7174 or email recreation@ waterburyvt.com.
Upcoming Events on the Recreation Calendar
February 27—07:30 AM

February 27—07:15 PM

February 28—07:30 AM

March 1—07:30 AM

March 1—06:00 PM

March 2—07:30 AM

March 6—07:15 PM

March 8—03:00 PM

March 8—06:30 PM

March 11—10:05 AM

March 11—10:40 AM

March 13—07:15 PM

March 15—03:00 PM

March 15—06:00 PM

March 18—10:05 AM

March 18—10:40 AM

March 22—03:00 PM

March 25—10:05 AM

March 25—10:40 AM